Beats and Bits – Arkansas Where Are You?, Etc…
---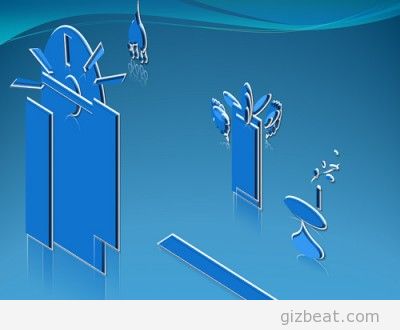 – Here we are mid-October, and still no confirmation from Lenovo regarding MTK MT6589 / MTK6589 project "Arkansas". Let's assume either the Arkansas project doesn't exist, or at the very least, it's not going to be released in October.
– TCL has planned an MTK MT6589 / MTK6589 phone to be massed produced and released in Q2 2013.
– Reports show that single core sales in China are at 80%, with dual-core running at 15-20% and quad-core at 3-5%
– Regarding Kai Excursion, many customers have been been complaining about the high 1799 yuan price. Kai has listened and released a more affordable 1299 yuan version with MTK MT6575 / MTK6575 dubbed the T1s, as opposed to the dual-core MTK MT6577 / MTK6577 T1. My guess is this decision will piss potential customers off even more.
Beats and Bits – Arkansas Where Are You?, Etc…

https://www.gizbeat.com/928/beats-and-bits-arkansas-where-are-you-etc/

https://www.gizbeat.com/wp-content/uploads/2012/10/mtk6589-mtk6588-mtk6577-gizbeat-450x364.jpg

https://www.gizbeat.com/wp-content/uploads/2012/10/mtk6589-mtk6588-mtk6577-gizbeat-150x150.jpg

Brands

Kai

Lenovo

- Here we are mid-October, and still no confirmation from Lenovo regarding MTK MT6589 / MTK6589 project 'Arkansas'. Let's assume either the Arkansas project doesn't exist, or at the very least, it's not going to be released in October. - TCL has planned an MTK MT6589 / MTK6589 phone to...

<a href="http://gizbeat.com/928/beats-and-bits-arkansas-where-are-you-etc/mtk6589-mtk6588-mtk6577-gizbeat/" rel="attachment wp-att-937"><img class="aligncenter size-large wp-image-937" title="mtk6589-mtk6588-mtk6577-gizbeat" src="http://gizbeat.com/wp-content/uploads/2012/10/mtk6589-mtk6588-mtk6577-gizbeat-400x330.jpg" alt="" width="400" height="330" /></a>- Here we are mid-October, and still no confirmation from Lenovo regarding MTK MT6589 / MTK6589<span id="more-928"></span> project "Arkansas". Let's assume either the Arkansas project doesn't exist, or at the very least, it's not going to be released in October. - TCL has planned an MTK MT6589 / MTK6589 phone to be massed produced and released in Q2 2013. - Reports show that single core sales in China are at 80%, with dual-core running at 15-20% and quad-core at 3-5% - Regarding Kai Excursion, many customers have been been complaining about the high 1799 yuan price. Kai has listened and released a more affordable 1299 yuan version with MTK MT6575 / MTK6575 dubbed the T1s, as opposed to the dual-core MTK MT6577 / MTK6577 T1. My guess is this decision will piss potential customers off even more.

Damian Parsons

https://plus.google.com/107879368390224447304

admin@gizbeat.com

Administrator

Hi, I'm Damian Parsons. I've been working with Android phones since the first Droid came out. I'm fascinated by computers and technology. My first BBS were ran on an old Apple IIc and Commodore 64. I work hard to bring the latest updates to you every day - without all the boring fluff. Please subscribe to keep up on the newest China tech. See our forum -> www.chinaphonearena.com

GizBeat
---
---