TCL News Conference On December 4! MTK6589 Smartphone Rumored To Be Announced!
---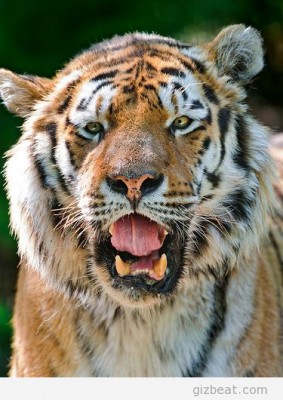 While we knew MediaTek has an upcoming news conference date, TCL may be jumping the gun here with an announcement of their own.
Anytime there's a news conference announced, you know it's going to be something special. Rumor is that they will be releasing their MTK6588 / MTK6589 smartphone on December 4.
Though the announcement has yet to take place, the word is that what will be announced is a MTK6588 / MTK6589 quad-core smartphone with 2GB RAM, 4.5″ 720p LCD, Android 4.1 and priced at 1599 yuan.
Only 3 days left to wait, let's see how on the ball this rumor and specs are.
TCL News Conference On December 4! MTK6589 Smartphone Rumored To Be Announced!

https://www.gizbeat.com/1334/tcl-news-conference-on-december-4-mtk6589-smartphone-rumored-to-be-announced/

https://www.gizbeat.com/wp-content/uploads/2012/12/tcl-mtk65891.jpg

https://www.gizbeat.com/wp-content/uploads/2012/12/tcl-mtk65891-150x150.jpg

Brands

Noteworthy

While we knew MediaTek has an upcoming news conference date, TCL may be jumping the gun here with an announcement of their own. Anytime there's a news conference announced, you know it's going to be something special. Rumor is that they will be releasing their MTK6588 / MTK6589 smartphone on...

While we knew <a title="MediaTek Quad Core MTK6588 / MTK6589 Release Conference December 11th!" href="http://gizbeat.com/1306/mediatek-quad-core-mtk6588-mtk6589-release-conference-december-11th/">MediaTek has an upcoming news conference date</a>, TCL may be jumping the gun here with an announcement of their own.<span id="more-1334"></span> Anytime there's a news conference announced, you know it's going to be something special. Rumor is that they will be releasing their MTK6588 / MTK6589 smartphone on December 4. Though the announcement has yet to take place, the word is that what will be announced is a MTK6588 / MTK6589 quad-core smartphone with 2GB RAM, 4.5" 720p LCD, Android 4.1 and priced at 1599 yuan. Only 3 days left to wait, let's see how on the ball this rumor and specs are.

Damian Parsons

https://plus.google.com/107879368390224447304

admin@gizbeat.com

Administrator

Hi, I'm Damian Parsons. I've been working with Android phones since the first Droid came out. I'm fascinated by computers and technology. My first BBS were ran on an old Apple IIc and Commodore 64. I work hard to bring the latest updates to you every day - without all the boring fluff. Please subscribe to keep up on the newest China tech. See our forum -> www.chinaphonearena.com

GizBeat
---
---