The UMEOX A936 – A Beautiful French-Designed "Boutique" Smartphone!
---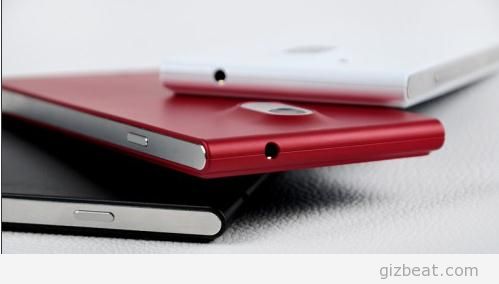 Here is something truly different. A great looking phone designed by Luigi Colani.
The Umeox A936 will be released in red, white and black. It will feauture a 4.7″ Sharp IPS 1280*720 LCD, dual-core 1Ghz CPU, 1GB RAM / 4GB ROM, 3MP/8MP cameras and a 1750mA battery.
I'm loving the looks of this highly unique and stylish smartphone. It's always good to see something released that looks different than the rest of the pack.
The Umeox A936 is rumored to be released "soon" and retail for 1700 yuan.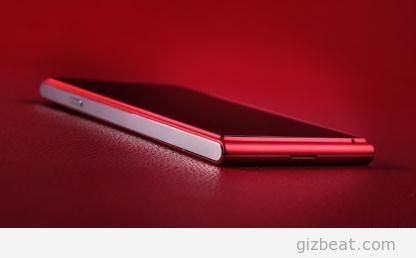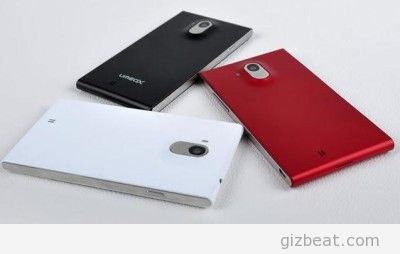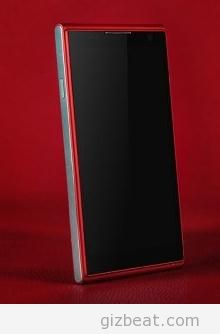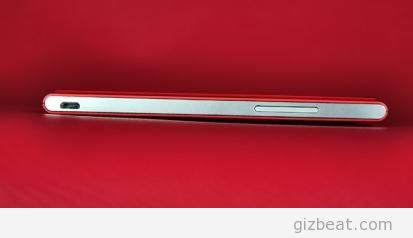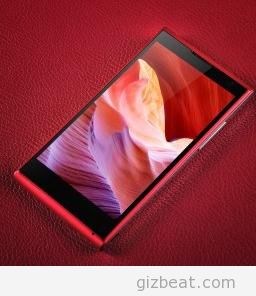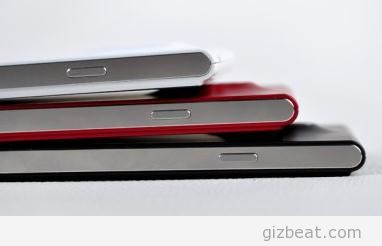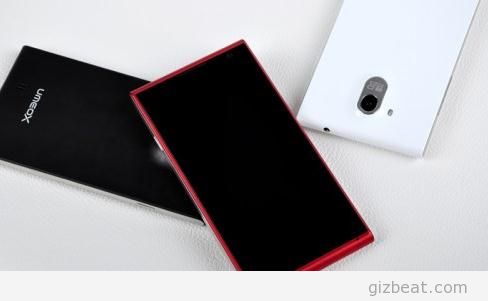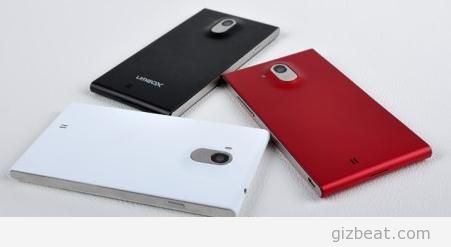 The UMEOX A936 – A Beautiful French-Designed "Boutique" Smartphone!

https://www.gizbeat.com/1596/the-umeox-a936-a-beautiful-french-designed-boutique-smartphone/

https://www.gizbeat.com/wp-content/uploads/2013/01/umeox-a936-mtk6577-1-450x256.jpg

https://www.gizbeat.com/wp-content/uploads/2013/01/umeox-a936-mtk6577-1-150x150.jpg

Brands

Noteworthy

Here is something truly different. A great looking phone designed by Luigi Colani. The Umeox A936 will be released in red, white and black. It will feauture a 4.7' Sharp IPS 1280*720 LCD, dual-core 1Ghz CPU, 1GB RAM / 4GB ROM, 3MP/8MP cameras and a 1750mA battery. I'm loving the looks...

<img class="aligncenter size-full wp-image-1604" title="" alt="umeox-a936-mtk6577-1" src="http://gizbeat.com/wp-content/uploads/2013/01/umeox-a936-mtk6577-1.jpg" width="499" height="284" />Here is something truly different. A great looking phone designed by Luigi Colani.<span id="more-1596"></span> The Umeox A936 will be released in red, white and black. It will feauture a 4.7" Sharp IPS 1280*720 LCD, dual-core 1Ghz CPU, 1GB RAM / 4GB ROM, 3MP/8MP cameras and a 1750mA battery. I'm loving the looks of this highly unique and stylish smartphone. It's always good to see something released that looks different than the rest of the pack. The Umeox A936 is rumored to be released "soon" and retail for 1700 yuan. <img class="aligncenter size-full wp-image-1597" title="" alt="umeox-a936-mtk6577-8" src="http://gizbeat.com/wp-content/uploads/2013/01/umeox-a936-mtk6577-8.jpg" width="416" height="258" /> <img class="aligncenter size-large wp-image-1606" title="" alt="umeox-a936-mtk6577-9" src="http://gizbeat.com/wp-content/uploads/2013/01/umeox-a936-mtk6577-9-400x254.jpg" width="400" height="254" /> <img class="aligncenter size-full wp-image-1598" alt="umeox-a936-mtk6577-7" src="http://gizbeat.com/wp-content/uploads/2013/01/umeox-a936-mtk6577-7.jpg" width="220" height="334" /> <img class="aligncenter size-full wp-image-1599" alt="umeox-a936-mtk6577-6" src="http://gizbeat.com/wp-content/uploads/2013/01/umeox-a936-mtk6577-6.jpg" width="413" height="238" /> <img class="aligncenter size-full wp-image-1600" alt="umeox-a936-mtk6577-5" src="http://gizbeat.com/wp-content/uploads/2013/01/umeox-a936-mtk6577-5.jpg" width="256" height="296" /> <img class="aligncenter size-full wp-image-1601" alt="umeox-a936-mtk6577-4" src="http://gizbeat.com/wp-content/uploads/2013/01/umeox-a936-mtk6577-4.jpg" width="382" height="246" /> <img class="aligncenter size-full wp-image-1603" alt="umeox-a936-mtk6577-2" src="http://gizbeat.com/wp-content/uploads/2013/01/umeox-a936-mtk6577-2.jpg" width="488" height="301" /> <img class="aligncenter size-full wp-image-1602" alt="umeox-a936-mtk6577-3" src="http://gizbeat.com/wp-content/uploads/2013/01/umeox-a936-mtk6577-3.jpg" width="451" height="247" />

Damian Parsons

https://plus.google.com/107879368390224447304

admin@gizbeat.com

Administrator

Hi, I'm Damian Parsons. I've been working with Android phones since the first Droid came out. I'm fascinated by computers and technology. My first BBS were ran on an old Apple IIc and Commodore 64. I work hard to bring the latest updates to you every day - without all the boring fluff. Please subscribe to keep up on the newest China tech. See our forum -> www.chinaphonearena.com

GizBeat
---
---