More Breaking MTK6592 8-core/octa-core News!
---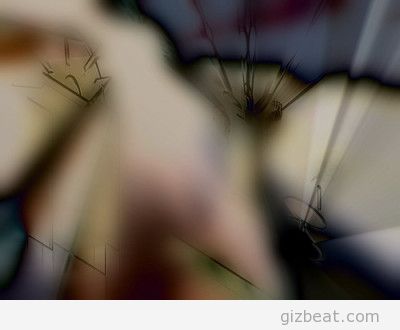 I realize my posts have been far and few between. What was happening was some unnamed websites were directly copying and pasting our full posts. After successfully lodging a complaint with Google and getting several sites AdSense shut down, we will continue on with the posts. Thanks to our loyal readers for continuing to support us. On with the show.
After having some confirmation of MTK6592 a couple weeks back, we now have even more breaking news on this exciting new 8-core chip. Mediatek is calling their 8-core MTK6592 the first 'true synchronized octacore chip'. They can claim this because Samsung's Exynos 8-core SoC is actually 2 quad-core CPUs. One a high-powered ARM a15 set for when running CPU intensive operations, and the other a less power-hungry ARM a7 set reserved for when you're doing less CPU intensive things. This is called a big.LITTLE configuration.
Mediatek claims their MTK6592 octa-core chip will be a true octa-core and all 8 cores will work in sync with each other and be based on 28nm process. All 8 cores are said to be a7. The 8 cores will work together using 'heterogeneous multi-tasking technology which will enable intelligent distribution of the load which will efficiently use multiple cores based on load. Under high load, all cores can be in use at the same time'. Gizbeat will weigh in on the possible pros and cons of this setup vs Samsung's Exynos big.LITTLE setup in the near future.
As rumored, we've now confirmed the GPU to be MALI quad-core. This is a big change, as up until now MTK has gone with PowerVR SGX.
MTK6592 Antutu scores are rumored to hit 30k.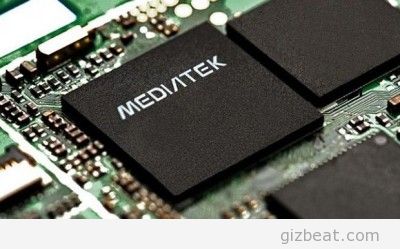 Some manufacturer's have already announced MTK6592 plans. The initial announced specs of the phones to come out will be 1.7GHz with 5.0″ LCDs and 1GB/16GB or 2GB/32GB configurations. This is fairly standard and what you would expect for the next generation of MTK Smartphones. It's unlikely we'll see 4GB ROM models with the better known brands, though we won't put it out of the realm of possibility to see bargain 'youth' versions at 4GB. Which is fine with us, as even with only 4GB, Gizbeat has found this too be plenty of space for apps. Don't get us wrong, it never hurts to have more space, but not at the expense of increasing phone price by 20% for 4GB storage vs 16GB. RAM on the other hand is a different story and there's a decent argument to be had over 1GB vs 2GB RAM.
Be aware, there are many sites reporting a fake 'HDC Galaxy S4 Orochi i9500' and fake rumors going out about it coming out October 1st. Though their MAY be an MTK6592 phone coming out by October 1st, we doubt it. Mediatek has announced that mass production of MTK6592 will be happening 'by the end of this year'. The tip is this: if you can only find the phone being sold by a single site, it's likely falsely named or complete bull. There's a big difference between accidentally listing incorrect specs or reporting rumors, and deliberately lying or being a site that supports these lies. Stay away from shops and sites like this. Gizbeat hates to get political, but we also find it our duty to inform our readers.
Gizbeat is looking forward to the MTK6592. You can be sure we'll keep you updated with updates as they become available. Please subscribe to keep abreast of the newest facts, speculation and Gizbeat opinions on China phones and China tech.
More Breaking MTK6592 8-core/octa-core News!

https://www.gizbeat.com/2240/more-breaking-mtk6592-8-coreocta-core-news/

https://www.gizbeat.com/wp-content/uploads/2013/08/mtk-450x268.jpg

https://www.gizbeat.com/wp-content/uploads/2013/08/mtk-150x150.jpg

MediaTek

MTK6592

Noteworthy

Tech

I realize my posts have been far and few between. What was happening was some unnamed websites were directly copying and pasting our full posts. After successfully lodging a complaint with Google and getting several sites AdSense shut down, we will continue on with the posts. Thanks to our...

I realize my posts have been far and few between. What was happening was some unnamed websites were directly copying and pasting our full posts. After successfully lodging a complaint with Google and getting several sites AdSense shut down, we will continue on with the posts. Thanks to our loyal readers for continuing to support us. On with the show. After having <a title="Super-Breaking! More MTK6592 8-core/octa-core Details!" href="http://gizbeat.com/2225/super-breaking-more-mtk6592-8-coreocta-core-details/">some confirmation of MTK6592 a couple weeks back</a>, we now have even more breaking news on this exciting new 8-core chip. Mediatek is calling their 8-core MTK6592 the first 'true synchronized octacore chip'. They can claim this because Samsung's Exynos 8-core SoC is actually 2 quad-core CPUs. One a high-powered ARM a15 set for when running CPU intensive operations, and the other a less power-hungry ARM a7 set reserved for when you're doing less CPU intensive things. This is called a big.LITTLE configuration.<span id="more-2240"></span> Mediatek claims their MTK6592 octa-core chip will be a true octa-core and all 8 cores will work in sync with each other and be based on 28nm process. All 8 cores are said to be a7. The 8 cores will work together using 'heterogeneous multi-tasking technology which will enable intelligent distribution of the load which will efficiently use multiple cores based on load. Under high load, all cores can be in use at the same time'. Gizbeat will weigh in on the possible pros and cons of this setup vs Samsung's Exynos big.LITTLE setup in the near future. <a title="MediaTek MTK6592 8-Core (Octa-Core) Update!" href="http://gizbeat.com/2216/mediatek-mtk6592-8-core-octa-core-update/">As rumored</a>, we've now confirmed the GPU to be MALI quad-core. This is a big change, as up until now MTK has gone with PowerVR SGX. MTK6592 Antutu scores are rumored to hit 30k.<img class="aligncenter size-large wp-image-2243" alt="mtk" src="http://gizbeat.com/wp-content/uploads/2013/08/mtk-400x249.jpg" width="400" height="249" />Some manufacturer's have already announced MTK6592 plans. The initial announced specs of the phones to come out will be 1.7GHz with 5.0" LCDs and 1GB/16GB or 2GB/32GB configurations. This is fairly standard and what you would expect for the next generation of MTK Smartphones. It's unlikely we'll see 4GB ROM models with the better known brands, though we won't put it out of the realm of possibility to see bargain 'youth' versions at 4GB. Which is fine with us, as even with only 4GB, Gizbeat has found this too be plenty of space for apps. Don't get us wrong, it never hurts to have more space, but not at the expense of increasing phone price by 20% for 4GB storage vs 16GB. RAM on the other hand is a different story and there's a decent argument to be had over 1GB vs 2GB RAM. Be aware, there are many sites reporting a fake 'HDC Galaxy S4 Orochi i9500' and fake rumors going out about it coming out October 1st. Though their MAY be an MTK6592 phone coming out by October 1st, we doubt it. Mediatek has announced that mass production of MTK6592 will be happening 'by the end of this year'. The tip is this: if you can only find the phone being sold by a single site, it's likely falsely named or complete bull. There's a big difference between accidentally listing incorrect specs or reporting rumors, and deliberately lying or being a site that supports these lies. Stay away from shops and sites like this. Gizbeat hates to get political, but we also find it our duty to inform our readers. Gizbeat is looking forward to the MTK6592. You can be sure we'll keep you updated with updates as they become available. Please subscribe to keep abreast of the newest facts, speculation and Gizbeat opinions on China phones and China tech.

Damian Parsons

https://plus.google.com/107879368390224447304

admin@gizbeat.com

Administrator

Hi, I'm Damian Parsons. I've been working with Android phones since the first Droid came out. I'm fascinated by computers and technology. My first BBS were ran on an old Apple IIc and Commodore 64. I work hard to bring the latest updates to you every day - without all the boring fluff. Please subscribe to keep up on the newest China tech. See our forum -> www.chinaphonearena.com

GizBeat
---
---