TCL Hero N3 Y910 6.0 European Phone! Hit or Miss?
---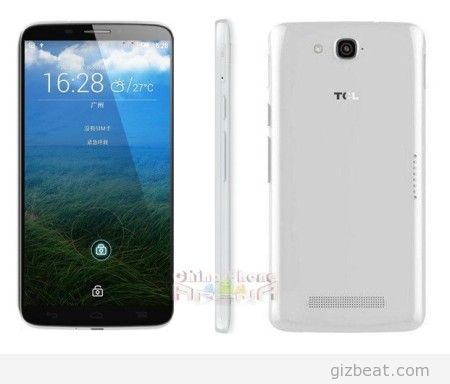 TCL is a well known brand in China and they put out quite high quality phones. TCL Hero N3 Y910 looks very nice too. You can see from the images that it sports a slim 8.5 profile with a very low profile 1.95mm border.
Somewhat unique to China phones, the SIMs are inserted in the sides of the phone. I also like the dark blue color they offer. The TCL Hero has OTG and OTA updates, and 900MHz WCDMA – which is great for Europeans who may need it.
A 5MP front camera and 2GB RAM? Great…. What's not to love? Unfortunately this is where the good news ends. Read the full preview here.
TCL Hero N3 Y910 6.0 European Phone! Hit or Miss?

https://www.gizbeat.com/2411/tcl-hero-n3-y910-6-0-european-phone-hit-or-miss/

https://www.gizbeat.com/wp-content/uploads/2013/11/tcl-hero-n3-y910-1-450x376.jpg

https://www.gizbeat.com/wp-content/uploads/2013/11/tcl-hero-n3-y910-1-150x150.jpg

MTK6589T

TCL is a well known brand in China and they put out quite high quality phones. TCL Hero N3 Y910 looks very nice too. You can see from the images that it sports a slim 8.5 profile with a very low profile 1.95mm border. Somewhat unique to China phones,...

<img class="aligncenter size-large wp-image-2412" alt="tcl-hero-n3-y910-1" src="http://gizbeat.com/wp-content/uploads/2013/11/tcl-hero-n3-y910-1-450x384.jpg" width="450" height="384" />TCL is a well known brand in China and they put out quite high quality phones. TCL Hero N3 Y910 looks very nice too. You can see from the images that it sports a slim 8.5 profile with a very low profile 1.95mm border. <span id="more-2411"></span> Somewhat unique to China phones, the SIMs are inserted in the sides of the phone. I also like the dark blue color they offer. The TCL Hero has OTG and OTA updates, and 900MHz WCDMA - which is great for Europeans who may need it. A 5MP front camera and 2GB RAM? Great.... What's not to love? Unfortunately this is where the good news ends. <a href="http://chinaphonecompare.com/home/51-tcl-hero-n3-y910-review-2gb-16gb-mtk6589t-1080p-otg.html" target="_blank">Read the full preview here</a>.

Damian Parsons

https://plus.google.com/107879368390224447304

admin@gizbeat.com

Administrator

Hi, I'm Damian Parsons. I've been working with Android phones since the first Droid came out. I'm fascinated by computers and technology. My first BBS were ran on an old Apple IIc and Commodore 64. I work hard to bring the latest updates to you every day - without all the boring fluff. Please subscribe to keep up on the newest China tech. See our forum -> www.chinaphonearena.com

GizBeat
---
---