THL T100 MTK6592 Monkey King 2 Preview!
---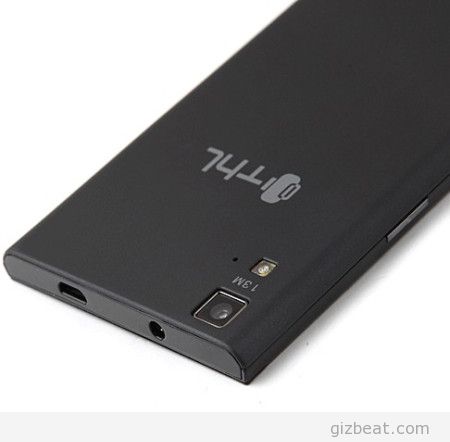 This phone is downright cool looking. Anybody who's been reading Gizbeat regularly knows I really like the looks of square phones and this is a phone to add to the square list.
The THL T100 comes with some mostly excellent specs. 2GB RAM, 32GB ROM storage, NFC, OTG, OGS. What's not to love? The exclusion of American GSM frequencies is huge and somewhat shocking given it's a $300+ phone. Even my $10 2nd hand Nokia from the year 2000 has 850MHz and 1900MHz GSM.
To make a phone without quad-band GSM in the year 2013 is downright deplorable and I'm right now reaching across the internet and giving THL a healthy digital bitch slap.
See updated THL T100 Gizbeat post
See the full preview at chinaphonecompare.com
THL T100 MTK6592 Monkey King 2 Preview!

https://www.gizbeat.com/2553/thl-t100-mtk6592-monkey-king-2-preview/

https://www.gizbeat.com/wp-content/uploads/2013/11/thl-t100-mtk6592-2-450x439.jpg

https://www.gizbeat.com/wp-content/uploads/2013/11/thl-t100-mtk6592-2-150x150.jpg

MTK6592

THL Review

This phone is downright cool looking. Anybody who's been reading Gizbeat regularly knows I really like the looks of square phones and this is a phone to add to the square list. The THL T100 comes with some mostly excellent specs. 2GB RAM, 32GB ROM storage, NFC, OTG, OGS. What's...

<img class="aligncenter size-large wp-image-2554" alt="thl-t100-mtk6592-2" src="http://gizbeat.com/wp-content/uploads/2013/11/thl-t100-mtk6592-2-450x442.jpg" width="450" height="442" />This phone is downright cool looking. Anybody who's been reading Gizbeat regularly knows I really like the looks of square phones and this is a phone to add to the square list.<span id="more-2553"></span> The THL T100 comes with some mostly excellent specs. 2GB RAM, 32GB ROM storage, NFC, OTG, OGS. What's not to love? The exclusion of American GSM frequencies is huge and somewhat shocking given it's a $300+ phone. Even my $10 2nd hand Nokia from the year 2000 has 850MHz and 1900MHz GSM. To make a phone without quad-band GSM in the year 2013 is downright deplorable and I'm right now reaching across the internet and giving THL a healthy digital bitch slap. <a href="http://gizbeat.com/2568/mtk6592-thl-t100-monkey-king-2-more-details/">See updated THL T100 Gizbeat post</a> <a href="http://chinaphonecompare.com/home/53-thl-t100-review-monkey-king-2-2gb-32gb-mtk6592-1080p-otg-nfc.html" target="_blank">See the full preview at chinaphonecompare.com</a>

Damian Parsons

https://plus.google.com/107879368390224447304

admin@gizbeat.com

Administrator

Hi, I'm Damian Parsons. I've been working with Android phones since the first Droid came out. I'm fascinated by computers and technology. My first BBS were ran on an old Apple IIc and Commodore 64. I work hard to bring the latest updates to you every day - without all the boring fluff. Please subscribe to keep up on the newest China tech. See our forum -> www.chinaphonearena.com

GizBeat
---
---