Breaking – MediaTek MTK LTE / 4G Planned For Q1 2014!
---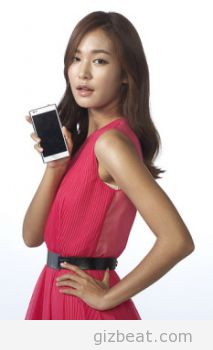 A month or so back, I discussed LTE coming at some point in 2014 to MediaTek SoC. It turns out that prototype 4G / LTE chip testing has already begun with some of the major China manufacturers. The current buzz is that the 4G / LTE MTK chips may be released as early as Q1 2014.
This was revealed by MTK General Manager Xie Qingjiang who stated they will use 2014 to 'preheat' the market and begin large-scale major production in 2015. The 28nm process chip is called MT6290 and supports 5-mode 10-band 4G / LTE. This includes GSM/EDGE, TD-SCDMA, TD-LTE, WCDMA, FDD-LTE and more. Manufacturer's can tailor the chip to meet the needs of their product.
There also was some discussion regarding 64-bit SoC coming to the table soon. These are the current focuses of MediaTek / MTK. Hopefully we'll see 64-bit and internationally compatible 4G / LTE sometime in 2014.
This all sounds great, but the MT6290 (now believed to be renamed to MT6590) is still a far cry from Qualcomm's RF360 which has been out for quite a while now. We're also still quite unsure of whether or not MediaTek's MT6590 solution will commonly be tuned to work with international LTE / 4G frequencies and standards.
Further Reading:
Breaking – MediaTek MTK LTE / 4G Planned For Q1 2014!

https://www.gizbeat.com/2697/breaking-mediatek-mtk-lte-4g-planned-for-q1-2014/

https://www.gizbeat.com/wp-content/uploads/2013/12/lte_lg.jpg

https://www.gizbeat.com/wp-content/uploads/2013/12/lte_lg-150x150.jpg

MediaTek

Noteworthy

Qualcomm

A month or so back, I discussed LTE coming at some point in 2014 to MediaTek SoC. It turns out that prototype 4G / LTE chip testing has already begun with some of the major China manufacturers. The current buzz is that the 4G / LTE MTK chips may...

A month or so back, <a title="MediaTek MTK To Create LTE SoC (System On Chip)!" href="http://gizbeat.com/2400/mediatek-mtk-to-create-lte-soc-system-on-chip/">I discussed LTE coming at some point in 2014 to MediaTek SoC</a>. It turns out that prototype 4G / LTE chip testing has already begun with some of the major China manufacturers. The current buzz is that the 4G / LTE MTK chips may be released as early as Q1 2014.<span id="more-2697"></span> This was revealed by MTK General Manager Xie Qingjiang who stated they will use 2014 to 'preheat' the market and begin large-scale major production in 2015. The 28nm process chip is called MT6290 and supports 5-mode 10-band 4G / LTE. This includes GSM/EDGE, TD-SCDMA, TD-LTE, WCDMA, FDD-LTE and more. Manufacturer's can tailor the chip to meet the needs of their product. There also was some discussion regarding 64-bit SoC coming to the table soon. These are the current focuses of MediaTek / MTK. Hopefully we'll see 64-bit and internationally compatible 4G / LTE sometime in 2014. This all sounds great, but the MT6290 (now believed to be renamed to MT6590) is still a far cry from Qualcomm's RF360 which has been out for quite a while now. We're also still quite unsure of whether or not MediaTek's MT6590 solution will commonly be tuned to work with international LTE / 4G frequencies and standards. <span style="text-decoration: underline;">Further Reading:</span> <a title="Qualcomm Announces The RF360! 40-Band Radio!" href="http://gizbeat.com/1916/qualcomm-announces-the-rf360-40-band-radio/">Qualcomm's RF360</a> <a title="MediaTek MTK To Create LTE SoC (System On Chip)!" href="http://gizbeat.com/2400/mediatek-mtk-to-create-lte-soc-system-on-chip/">LTE for MediaTek</a>

Damian Parsons

https://plus.google.com/107879368390224447304

admin@gizbeat.com

Administrator

Hi, I'm Damian Parsons. I've been working with Android phones since the first Droid came out. I'm fascinated by computers and technology. My first BBS were ran on an old Apple IIc and Commodore 64. I work hard to bring the latest updates to you every day - without all the boring fluff. Please subscribe to keep up on the newest China tech. See our forum -> www.chinaphonearena.com

GizBeat
---
---