Breaking news – Quad-core 1.5Ghz MTK6588 initial release to manufacturers in October!
---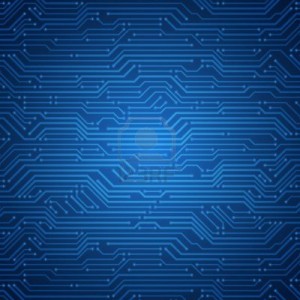 I've just got word that the quad-core may be released in October for proofing purposes to manufacturers!  Though it remains to be seen for sure, it reportedly will be cheaper than the mtk mt6577 / mtk6577.
So we should start to see large-scale mass production of the mt6588 CPU and phones released with 1.5Ghz MTK MT6589 / MTK6589 CPUs Q1 2013, or maybe even earlier if things go exceptionally well.  This makes the decision even tougher for those considering a mtk mt6577 / mtk6577 phone.  Will delve into the buy now or wait discussion a bit later in the day.
Breaking news – Quad-core 1.5Ghz MTK6588 initial release to manufacturers in October!

https://www.gizbeat.com/329/breaking-news-quad-core-1-5ghz-mtk6588-initial-release-to-manufacturers-in-october/

https://www.gizbeat.com/wp-content/uploads/2012/09/micro-450x450.jpg

https://www.gizbeat.com/wp-content/uploads/2012/09/micro-150x150.jpg

Brands

Tech

I've just got word that the quad-core may be released in October for proofing purposes to manufacturers!  Though it remains to be seen for sure, it reportedly will be cheaper than the mtk mt6577 / mtk6577. So we should start to see large-scale mass production of the mt6588 CPU and...

<a href="http://gizbeat.com/329/breaking-news-quad-core-1-5ghz-MTK MT6589 / MTK6589-initial-release-to-manufacturers-in-october/micro/" rel="attachment wp-att-330"><img class="alignleft size-medium wp-image-330" title="micro" src="http://gizbeat.com/wp-content/uploads/2012/09/micro-300x300.jpg" alt="" width="300" height="300" /></a>I've just got word that the quad-core may be released in October for proofing purposes to manufacturers!  Though it remains to be seen for sure, it reportedly will be cheaper than the mtk mt6577 / mtk6577. <span id="more-329"></span> So we should start to see large-scale mass production of the mt6588 CPU and phones released with 1.5Ghz MTK MT6589 / MTK6589 CPUs Q1 2013, or maybe even earlier if things go exceptionally well.  This makes the decision even tougher for those considering a mtk mt6577 / mtk6577 phone.  Will delve into the buy now or wait discussion a bit later in the day.

Damian Parsons

https://plus.google.com/107879368390224447304

admin@gizbeat.com

Administrator

Hi, I'm Damian Parsons. I've been working with Android phones since the first Droid came out. I'm fascinated by computers and technology. My first BBS were ran on an old Apple IIc and Commodore 64. I work hard to bring the latest updates to you every day - without all the boring fluff. Please subscribe to keep up on the newest China tech. See our forum -> www.chinaphonearena.com

GizBeat
---
---