Update On JaiYu / JiaYu g3 and g2!
---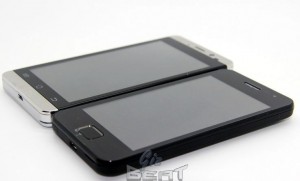 Latest news in is that JiaYu has received their C3 license from Beijing. They are urging us to be patient and try not to slander / speak badly about the company or spread rumors.
In addition, the updated G2 should receive a specific release date next week.
I must say, that while this is all quite frustrating for many, it must be even more frustrating for JiaYu who is rarin' and ready to get their phones to market. I also posted several days ago, that this is an exploding industry. It's barely been a year that smartphones from China could even run Android at all…Now that China has made them cheap and affordable, yet still top-quality – everyone wants one. As with any blossoming industries, there are bound to be hiccups.
Also, we're not talking about giants such as Lenovo / Sony / Apple / Samsung that have been around for double digit years and are well entrenched, schooled and prepared, and have the contacts and clout to make things happen sure and fast.
Also, let's keep in mind that even when the JiaYu g3 does come out, it may very well not be available to "outsiders" for a long while to come. My advice if you want a smartphone within the next month or so – Don't wait for the g3.
Update On JaiYu / JiaYu g3 and g2!

https://www.gizbeat.com/618/update-on-jaiyu-jiayu-g3-and-g2/

https://www.gizbeat.com/wp-content/uploads/2012/09/jiayug2g3-450x272.jpg

https://www.gizbeat.com/wp-content/uploads/2012/09/jiayug2g3-150x150.jpg

Brands

Latest news in is that JiaYu has received their C3 license from Beijing. They are urging us to be patient and try not to slander / speak badly about the company or spread rumors. In addition, the updated G2 should receive a specific release date next week. I must say, that...

<a href="http://gizbeat.com/618/update-on-jaiyu-jiayu-g3-and-g2/jiayug2g3/" rel="attachment wp-att-619"><img class="alignleft size-medium wp-image-619" title="jiayug2g3" src="http://gizbeat.com/wp-content/uploads/2012/09/jiayug2g3-300x181.jpg" alt="" width="300" height="181" /></a>Latest news in is that JiaYu has received their C3 license from Beijing. They are urging us to be patient and try not to slander / speak badly about the company or spread rumors.<span id="more-618"></span> In addition, the updated G2 should receive a specific release date next week. I must say, that while this is all quite frustrating for many, it must be even more frustrating for JiaYu who is rarin' and ready to get their phones to market. <a title="mtk mt6577 / mtk6577 smartphones, where are you?" href="http://gizbeat.com/442/mtk mt6577 / mtk6577-smartphones-where-are-you/">I also posted several days ago</a>, that this is an exploding industry. It's barely been a year that smartphones from China could even run Android at all...Now that China has made them cheap and affordable, yet still top-quality - everyone wants one. As with any blossoming industries, there are bound to be hiccups. <strong>Also, we're not talking about giants such as Lenovo / Sony / Apple / Samsung</strong> that have been around for double digit years and are well entrenched, schooled and prepared, and have the contacts and clout to make things happen sure and fast. Also, let's keep in mind that even when the JiaYu g3 does come out, it may very well not be available to "outsiders" for a long while to come. My advice if you want a smartphone within the next month or so - Don't wait for the g3.

Damian Parsons

https://plus.google.com/107879368390224447304

admin@gizbeat.com

Administrator

Hi, I'm Damian Parsons. I've been working with Android phones since the first Droid came out. I'm fascinated by computers and technology. My first BBS were ran on an old Apple IIc and Commodore 64. I work hard to bring the latest updates to you every day - without all the boring fluff. Please subscribe to keep up on the newest China tech. See our forum -> www.chinaphonearena.com

GizBeat
---
---