New Imitation Samsung ROM Released For UMi X1!
---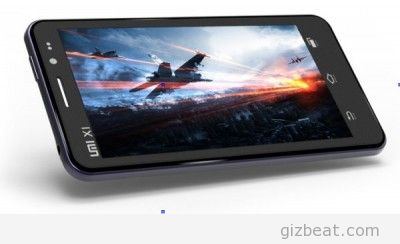 See new Jelly Bean 4.1 ROM for UMi X1 here
A new ROM for UMi X1 has been released. It's based on Android 4.04, imitates some build design from Samsung, and is touted as the most efficient energy saving ROM available for UMi X1.
Some of the new features include:
All Google services should now work properly
Dynamic wallpaper support improved
Useless/"junk" applications removed
New power-saving mode
WIFI scan time and battery use improved
Root file management added
Built-in Dolby sound!
Built-in ad-blocker
Installation instructions:
Downloaded zip package (see below for links)
Do not unzip. Copy directly to SD via USB
Shut down the UMi X1
Hold volume up while turning on the power button until recovery mode boots
Use up and down to navigate, "menu" button to select and "back" to return to the previous menu
Select "Clear all data" / restore factory settings
Select "from the SD card"
"Choose ZIP file" and find the new ROM copied to SD
Confirm and wait approximately 1 minute for completion
Return to first menu and select "reboot the system" (First start will be slower)
It appears there are 2 versions of the ROM. One of them is labeled as having the Google services. My assumption here is that one is not streamlined with the Google service mods, and the other is.
New Imitation Samsung ROM Released For UMi X1!

https://www.gizbeat.com/955/new-imitation-samsung-rom-released-for-umi-x1/

https://www.gizbeat.com/wp-content/uploads/2012/10/umi-x1-mtk6577-mtk6588-mtk6589-450x264.jpg

https://www.gizbeat.com/wp-content/uploads/2012/10/umi-x1-mtk6577-mtk6588-mtk6589-150x150.jpg

Brands

UMi

See new Jelly Bean 4.1 ROM for UMi X1 here A new ROM for UMi X1 has been released. It's based on Android 4.04, imitates some build design from Samsung, and is touted as the most efficient energy saving ROM available for UMi X1. Some of the new features include: All Google...

<a href="http://gizbeat.com/955/new-imitation-samsung-rom-released-for-umi-x1/umi-x1-mtk6577-mtk6588-mtk6589/" rel="attachment wp-att-957"><img class="aligncenter size-large wp-image-957" title="umi-x1-mtk6577-mtk6588-mtk6589" alt="" src="http://gizbeat.com/wp-content/uploads/2012/10/umi-x1-mtk6577-mtk6588-mtk6589-400x244.jpg" width="400" height="244" /></a> <a title="New UMi X1 Jelly Bean 4.1 ROM Released!" href="http://gizbeat.com/1544/new-umi-x1-jelly-bean-4-1-rom-released/"><em>See new Jelly Bean 4.1 ROM for UMi X1 here</em> </a> A new ROM for UMi X1 has been released. It's based on Android 4.04, imitates some build design from Samsung,<span id="more-955"></span> and is touted as the most efficient energy saving ROM available for UMi X1. Some of the new features include: <ul> <li>All Google services should now work properly</li> <li>Dynamic wallpaper support improved</li> <li>Useless/"junk" applications removed</li> <li>New power-saving mode</li> <li>WIFI scan time and battery use improved</li> <li>Root file management added</li> <li>Built-in Dolby sound!</li> <li>Built-in ad-blocker</li> </ul> Installation instructions: <ol> <li>Downloaded zip package (see below for links)</li> <li>Do not unzip. Copy directly to SD via USB</li> <li>Shut down the UMi X1</li> <li>Hold volume up while turning on the power button until recovery mode boots</li> <li>Use up and down to navigate, "menu" button to select and "back" to return to the previous menu</li> <li>Select "Clear all data" / restore factory settings</li> <li>Select "from the SD card"</li> <li>"Choose ZIP file" and find the new ROM copied to SD</li> <li>Confirm and wait approximately 1 minute for completion</li> <li>Return to first menu and select "reboot the system" (First start will be slower)</li> </ol> It appears there are 2 versions of the ROM. One of them is labeled as having the Google services. My assumption here is that one is not streamlined with the Google service mods, and the other is. <a href="http://pan.baidu.com/share/link?shareid=78385&uk=3022536317" rel="nofollow">Standard</a> <a href="http://pan.baidu.com/share/link?shareid=78389&uk=3022536317" rel="nofollow">w/Google services mods</a>

Damian Parsons

https://plus.google.com/107879368390224447304

admin@gizbeat.com

Administrator

Hi, I'm Damian Parsons. I've been working with Android phones since the first Droid came out. I'm fascinated by computers and technology. My first BBS were ran on an old Apple IIc and Commodore 64. I work hard to bring the latest updates to you every day - without all the boring fluff. Please subscribe to keep up on the newest China tech. See our forum -> www.chinaphonearena.com

GizBeat
---
---